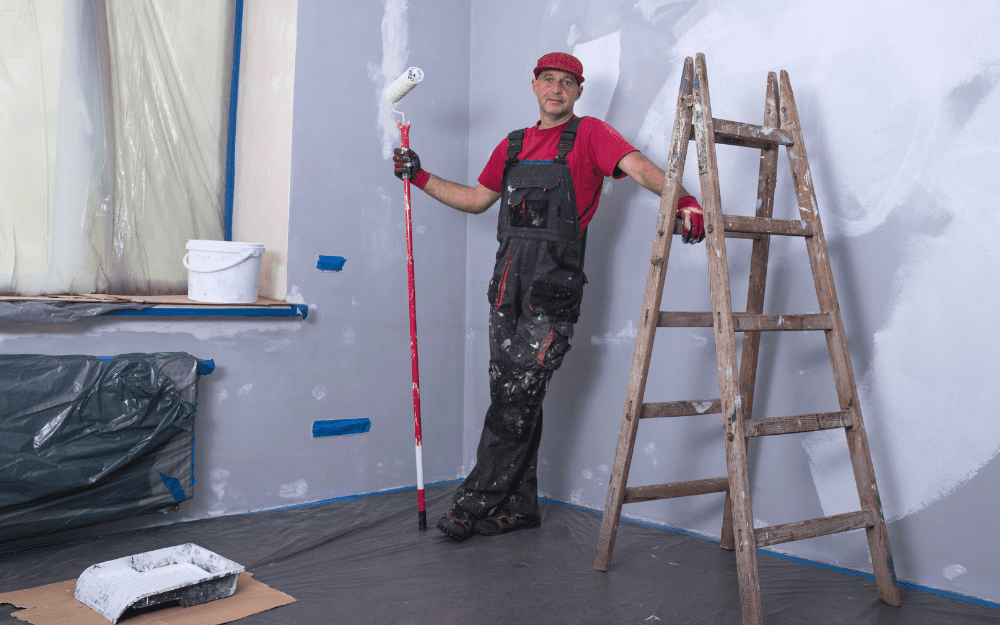 If you are a tradie or a sole trader, you know this to be true: paperwork will be the death of you. You make up a third of the Australian workforce, so you're a significant and valuable business group. Read on to discover why our tradie bookkeeping package is a game-changer!
Tradies are the lifeblood of our country and economy. We salute those hi-vis coffee slurping jack-of-all-trades. From building our cities and towns, giving us power, hot water, and always having the right tool for our weekend DIY attempts that ultimately fail, tradies work hard rain, hail, or shine. So we know after a hard day on the tools, you are physically exhausted and ready to put your feet up – not start the paperwork.
But the reality of most self-employed tradies and sole traders is that once your day job is done, you still have to arrange invoicing, process payments, quote for jobs and pay staff. And this all has to fit in around time with family or loved ones. Everything falls into your lap when you run a business solo or with only 1 or 2 staff. It can become very quickly overwhelming to juggle so many balls that it is not surprising many become quickly confused with ATO requirements and fall behind with paperwork.
At Everest Business Solutions, we have a tradie bookkeeping package and a sole trader bookkeeping service that's a real game-changer because we can tailor a package to suit your individual needs no matter what they are. We want to get you off the desk and back on the tools or whatever it is you love doing the most. Without the time to actively track your accounts, bookkeeping, and tax requirements, you need a solution to make your work-life balance manageable without compromising your dream career; and that's why we are here!
Our online tools help tradies and sole traders remotely manage their business from the road or the job site – without a desk in sight! Everest Business Solutions uses accounting software that makes staying on top of tax, revenue, expenses, and cash flow so much easier, with all of your key information easily accessible. We can help you invoice clients and receive payments by credit card or BPAY, making it easier for you to track expenses and know where your money is. We can also help you to complete weekly payrolls via an app, report quarterly profit and loss, send payslips to your employees with correct calculations, and lodge all required compliance when it is due. Our tradie bookkeeping package really is designed around efficient and smart processes.
What about work expenses? Say goodbye to that dashboard FULL of faded, crumpled Bunnings and fuel receipts, our tradie bookkeeping package can provide you with the tools to upload a picture of your receipt through our software, and we can immediately publish it to Xero. Job done, time for smoko!
When it comes to the end of the financial year, things can start to get stressful in your world. You're already doing 12 hour days, working all over the place, and struggling to keep up with other aspects of your life.
So if the thought of bookkeeping in time for your BAS lodgement and tax return sends you into a spin, you're not alone. Everest Business Solutions tradie bookkeeping package can take care of your end of year financial statements by:
• Preparing and lodging your BAS
• Preparing your tax return for the accountant
• Taking care of your annual taxable payment report (TPAR)
• Provide you with group certificates for you and your staff
• Any other ATO-related requirements.
At Everest Business Solutions, we know running a business as a tradie or sole trader can be challenging but rewarding work. Outsourcing your tradie bookkeeping services to us will ensure you continue to work smarter, not harder and have the peace of mind all your bookkeeping needs are being looked after by professionals.
If you would like to find out more about our Tradie Bookkeeping Package or our Sole Trader bookkeeping services, then give us a call today and let's tailor a solution that works for you and your business.