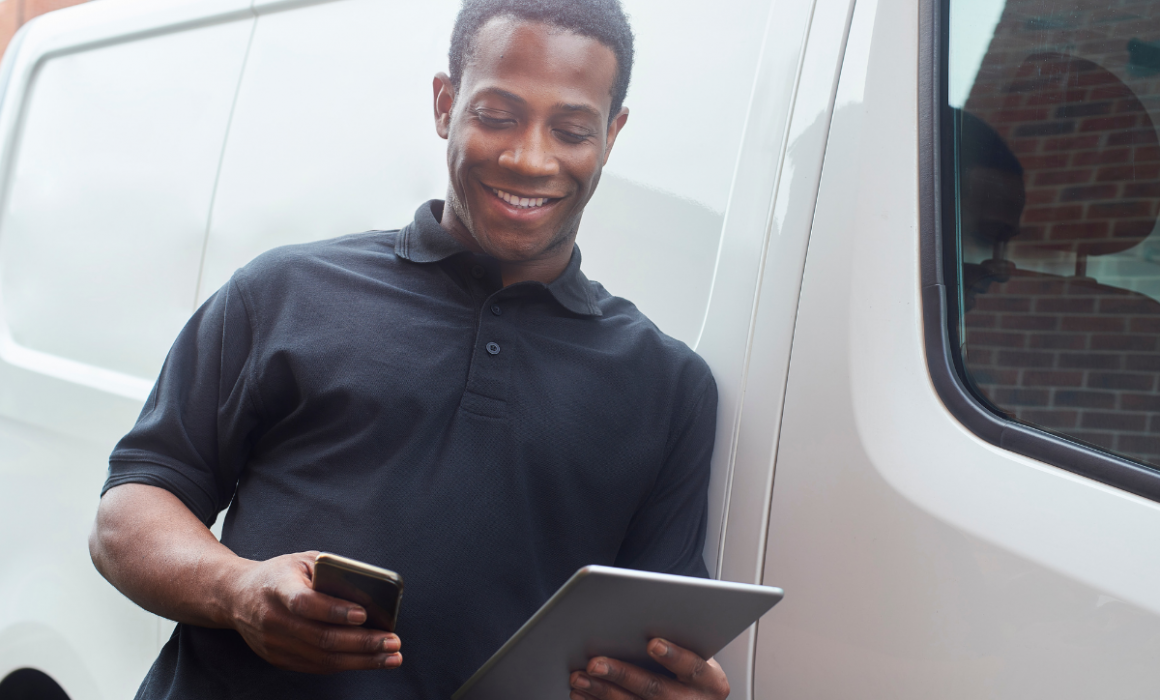 You're good at what you do. You have a full order book for the next few months, and most of your business comes from word-of-mouth recommendations. But once every month, instead of packing your tools into your ute and setting off for the day, you're stuck at your kitchen table sorting your books. Or worse, you've had a long day already, and rather than spending the evening with your family, you're catching up on admin.
It doesn't need to be that way. Xero, a clever bookkeeping and accounting software helps tradies like you make light work of the numbers. It's your secret weapon when it comes to doing your books on the go and having a really clear idea of what's coming in and what's going out.
So, how does it work? Xero is a cloud-based accounting software. It's straightforward to use for any tradie. You certainly don't need an accountancy degree to finally make sense of your numbers. If you are happy using your smartphone, you'll love Xero.
Its mobile app means you can do your admin on the go. It's your quote book, invoicing software, and contacts book in one place. Rather than collecting papers all day and trying to file them in the evening, you draft quotes and check on invoices while you're out and about. In fact, you can create invoices and take payment right on the spot.
Because the information is cloud-based, it doesn't matter where you are. You can keep on top of your books on the go. The result? You get your life back. Forget pouring over folders and making sense of invoices when you could be spending time for your kids. Xero for bookkeeping does all of that, with minimal input from you throughout the day.
And how easy is it for you to see just how your business is performing? If you're a sole proprietor tradie, the answer to that question may be really simple. But as soon as your business is growing and you have two or three people working for you, things tend to become a bit more complex. Or do they? Well, there is no need for your admin workload to grow, just because your business is doing well.
Again, Xero to the rescue! The app's dashboard lets you see exactly how you are doing. Upcoming payments and invoices are in one place, and you can add notes about customers to them. All of that makes it easy to chase up the right customers or get in touch with those who may be due another annual service.
How much does that all cost? Actually, not much more than a few pints of beer. Access to Xero for bookkeeping is subscription-based, and the monthly cost varies depending on the size of your business and the features you need. Our team at Everest Business Solutions is happy to advise you and help you choose the best solution for you.
As your business grows, you simply upgrade to another package to suit your needs. Plus, Xero for bookkeeping works with hundreds of other apps that will simply feed information into the system.
Granted, trades have generally been paper-based when it comes to their admin work. However, consider this: if someone developed a superior tool for your trade, wouldn't you want to buy that?
That's what Xero does for your admin and paperwork. Everything is kept in one place, readily accessible at your client site when you need it. You minimise your after hours work, get a much-improved insight into your company and have reports ready at your fingertips. Contact us today to find out more.